MENU
Home Page
Biography
Discography
Products
Photo Album
Promo Materials
Contact Archie
After nearly thirty years of performing and writing award winning songs, Archie Jordan is beginning a new phase in his spiritual and professional life. Archie's most famous song,
What A Difference You've Made In My Life
has been recorded by B.J. Thomas, Ronnie Milsap and Amy Grant, to name a few. It is however, more than just a great song, it is Archie's testimony.
Archie came to know Christ in college, and although his music has been performed around the world and recorded by more than 100 artists, he has never lost sight of God's grace and his music reflects just that.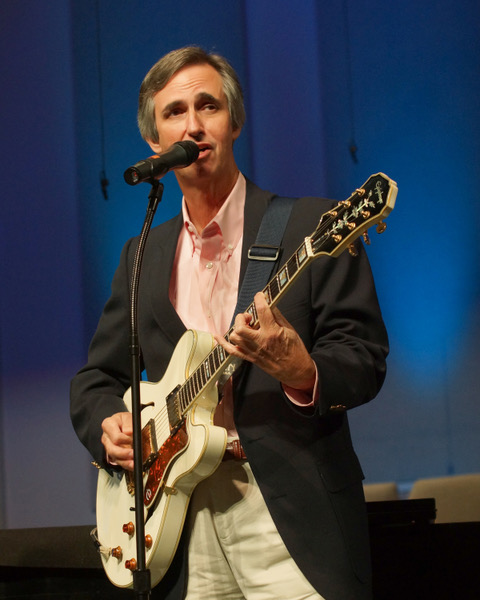 His testimony of faith in Jesus is clear whether he is singing, playing the piano or guitar. With his talent and fantastic sense of humor, he is a wonderful blessing wherever he goes.
Archie is available for concerts by contacting him directly or through First Baptist Church in Statesboro, Georgia where he has been designated Artist in Residence.
Some of Archie's songs...

"What A Difference You've Made In My Life"

"It Was Almost Like A Song"

"Let's Take The Long Way Around The World"

"You Gave Me Love When Nobody Gave Me A Prayer"

"He's Got It All In Control"

"Jesus Is Your Ticket To Heaven"

Some who have recorded Archie's Songs...

Ronnie Milsap
Barbara Mandrell
Kenny Rogers
Anne Murray
Amy Grant
Larnelle Harris
Steven Curtis Chapman
B.J. Thomas
Shirley Caesar
| | |
| --- | --- |
| | Archie is the recipient of seven gold and three platinum albums, as well as fifteen ASCAP awards. But more important than the accolades, Archie is a Christian. The "valleys" in his life have taught him that all his success is a gift from God. |
From "The Sower," Michael Guido

Gifted, well educated, greatly appreciated, cheerfully dedicated; these are the qualities that come to mind when I think of Archie Jordan.

Many composers have performed at our meetings; but none as good as Archie.

Archie's music touches hearts and transforms lives. Everyone listens to his singing, his playing and speaking with profit and pleasure.
For concerts or simply to talk to Archie, go to the Contact Page for more information.